Submit Your Site
If you want to show your work to everyone, you can contact me personally to ask me to insert your link here. Sites that can be accepted must have the following requirements:
Your site must be powered by Mecha CMS.
The site theme must be the result of your own design, or is a derivative work of the Normal shield, or is derived from the themes that you get elsewhere, that you later converted it to match with the standard Mecha CMS theme, which you don't share it to anyone. If your purpose is to share your design to everyone, then I will incorporate your theme into a blog post under the Shield tag instead.
Personal blogs are preferred.
I have the right to remove your link if something unexpected happens, such as for example, the link is broken or you have decided to use another CMS. I provide this page with the aim to encourage other visitors to use this CMS.
By the way, thank you very much for your contributions!
Dokumentasi dan wadah berekspresi.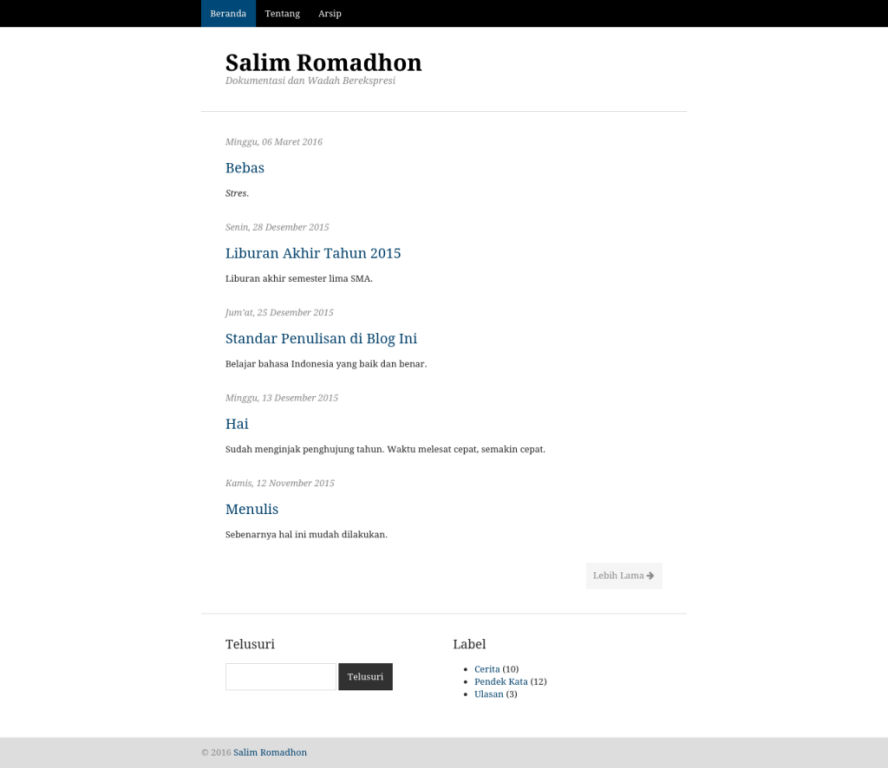 Love your self.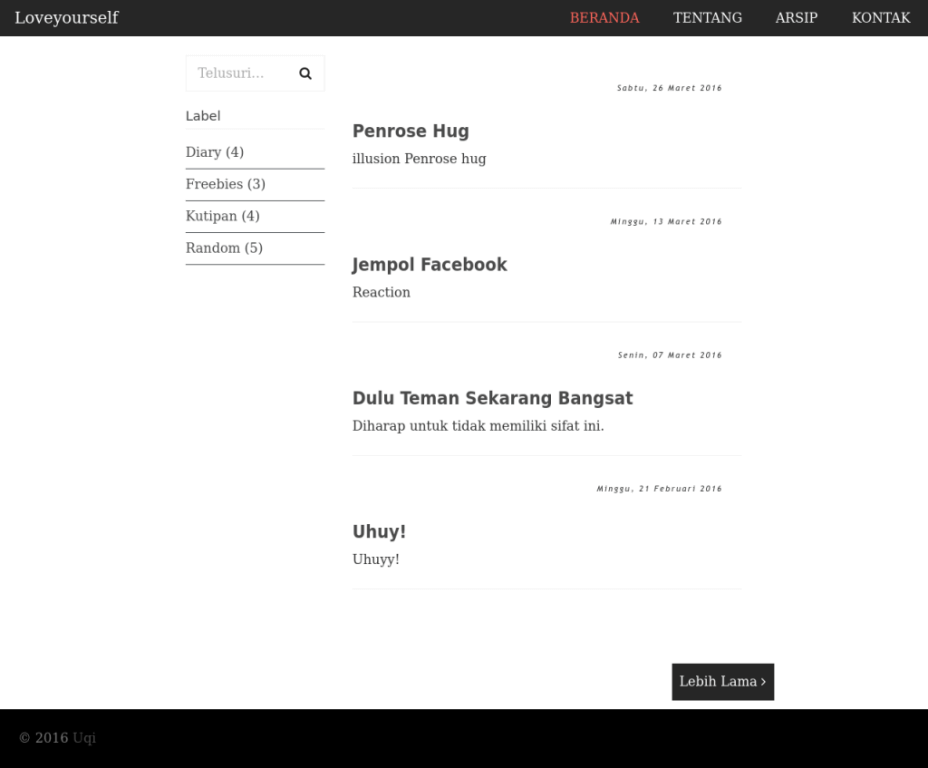 Sebuah tempat indah yang sejuk dan berkabut.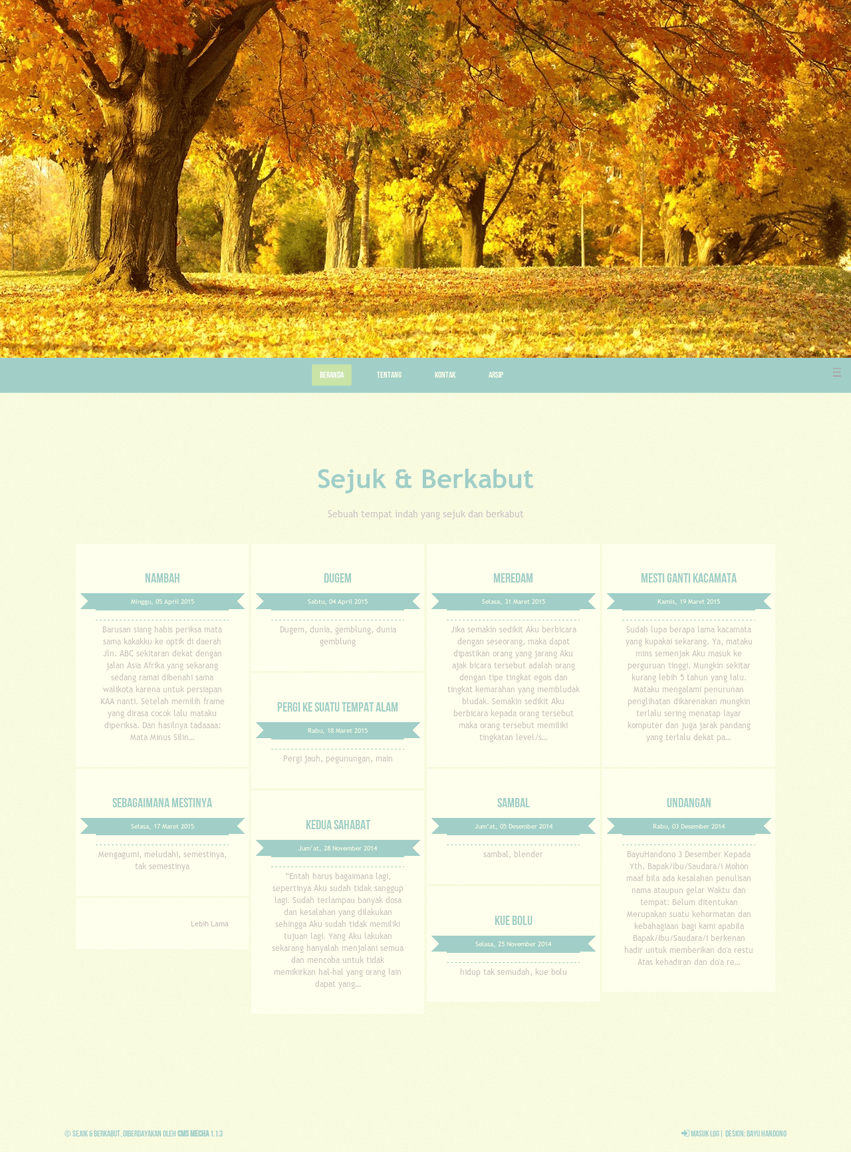 Masa lalu amburadul…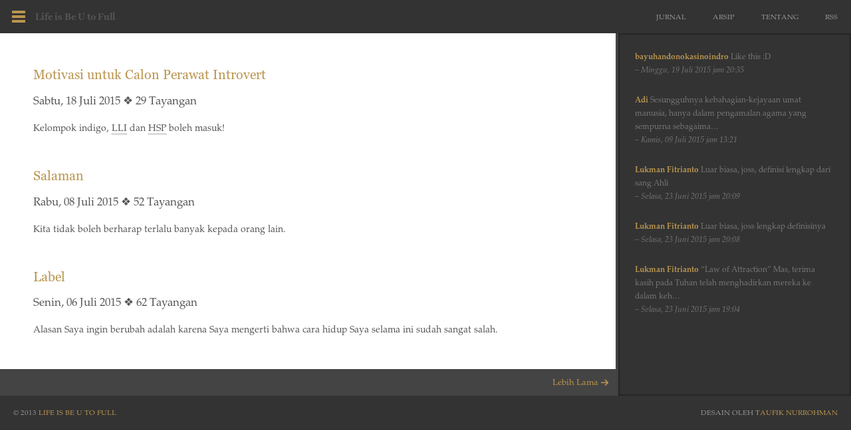 Mecha CMS
Mecha CMS blog and documentation.