Bootstrap Shield
Updated: Sunday, 07 August 2016
Custom shield using Twitter Bootstrap framework.
Table of Content
It's not easy to make a Bootstrap–based shield for Mecha. The reason is because this CMS was not designed for Bootstrap from the beginning. I want this CMS to have their own patterns to keep everything flexible.
But, with a little Bootstrap CSS overwrites, I can make this possible for Mecha. To see which parts of Bootstrap I've overwritten, you can take a look on the assets\shell\layout.css file in this shield.
Screen Captures
Frontend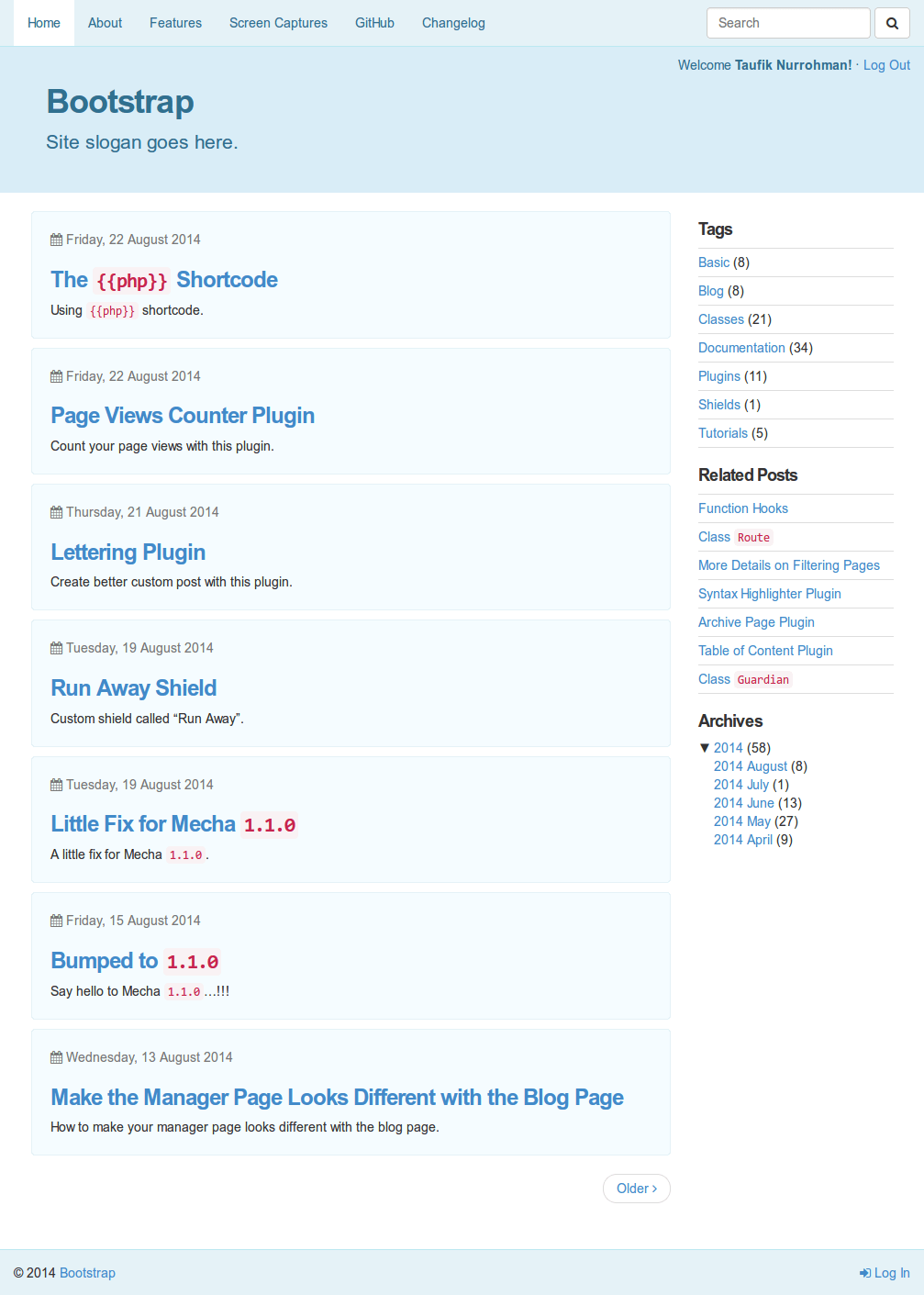 Backend